Probably the best allotments in England
Smitham Allotments Society is a self-managed site in Chipstead Valley in the south of the London Borough of Croydon.
About
Covid-19 information
Guidance from the National Allotment Society
Please read this guidance around staying safe on the plot during the Covid19 Emergency
More ..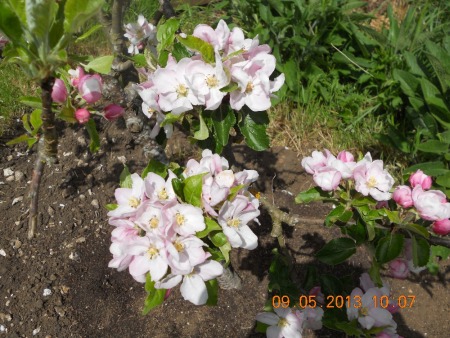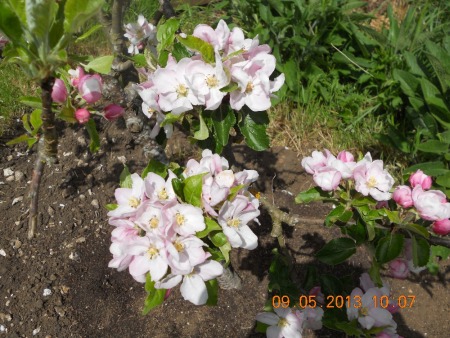 May is the busiest month for planting and transplanting and is the 'transition' month when direct sowing and thinning of crops begins to take over from transplanting.Root vegetables, apart from onions and leeks, should never be transplanted but this month the main crop of winter greens and brassicas – cabbage, broccoli, brussels sprouts etc., as well as summer cauliflower and broccoli, leeks, lettuce, asparsgus and calabrese, are to be transplanted. However, the transplanting of tender vegetables, including cucumber, courgettes, marrows, pumpkins, aubergines and peppers, is best left to the end of May, or even the beginning of June in our allotments as late frosts are the rule, rather than the exception, in Chipstead Valley.If you are not desperate for an early crop, dwarf and runner beans and sweetcorn can be sown directly into the ground from the end of May onwards and you can continue to sow other tender vegetables in the greenhouse for transplanting next month.The popular crops for direct sowing this month include beetroot, cabbage, cauliflower, peas, carrots, turnip, chicory, fennel, kale, lettuce and pak choi.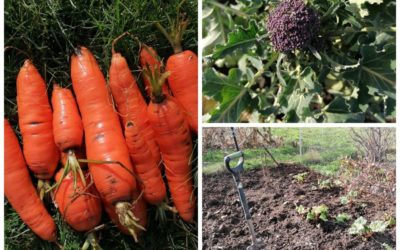 Welcome back, everybody! Thanks from us all to Barbara for organising a delivery of compost which arrived yesterday. This fortuitously coincided with a long-awaited change in weather, and the warmth and sunshine has brought many of us back to our plots in readiness...
read more